Alison Waterhouse - Educational Psychotherapist
Educational Psychotherapy: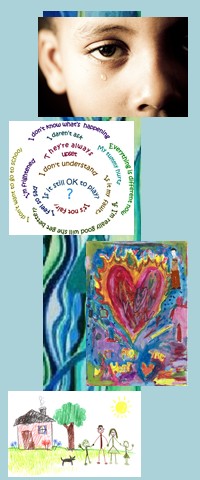 Is a specialised educational and therapeutic intervention which is recommended for children and young people with complex emotional barriers to learning and social development. It is a highly effective way of supporting them in achieving change.

They may have experienced the death of a parent or other family member, they may have witnessed a violent or traumatic event or they may bring with them negative experiences of schools learning or teachers.

With the help of a trained Educational Psychotherapist school staff can get on with teaching, safe in the knowledge that the child or young person is supported to cope with these experiences.
After an initial consultation with schools and parents, the Educational Psychotherapist will agree a support package with the child's needs established at the core. Alison will assess the child over 4 one hour sessions and prepare a report outlining the areas of focus, to include agreed targets and outcomes against which progress can be measured.
This may include close work with families and school staff in order to provide further support and help with thinking about the child's needs.

Alison Waterhouse - Educational Psychotherapist - Email - Contact Form
Telephone - 01580 881271- Mobile - 07495526711